Cloud Cost Optimization – Automation
Background
The On-Demand nature of cloud consumption allows us to provision capacity easily, which can lead to over provisioning! RightSizing is a key process that allows us to claw back unused capacity and save on your cloud bills!
How can Kumolus help?
Kumolus provides configurable RightSizing recommendations into your cloud services. We process a large amount of data points to provide recommendations into how to rightsize your EC2, EBS. We also provide recommendations into Unused services like ELB, EBS, RDS etc.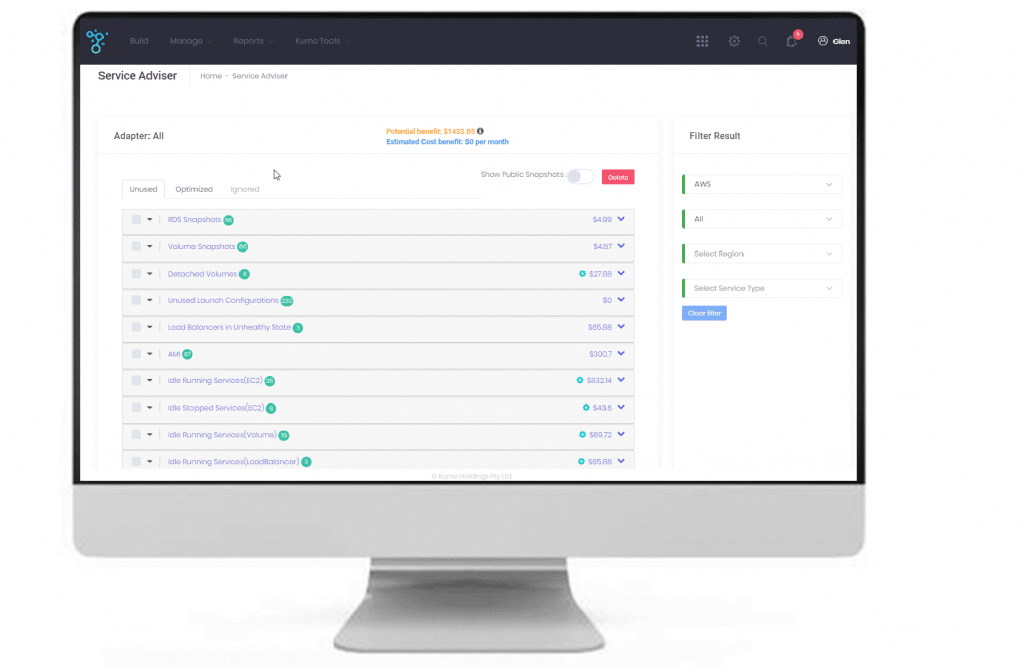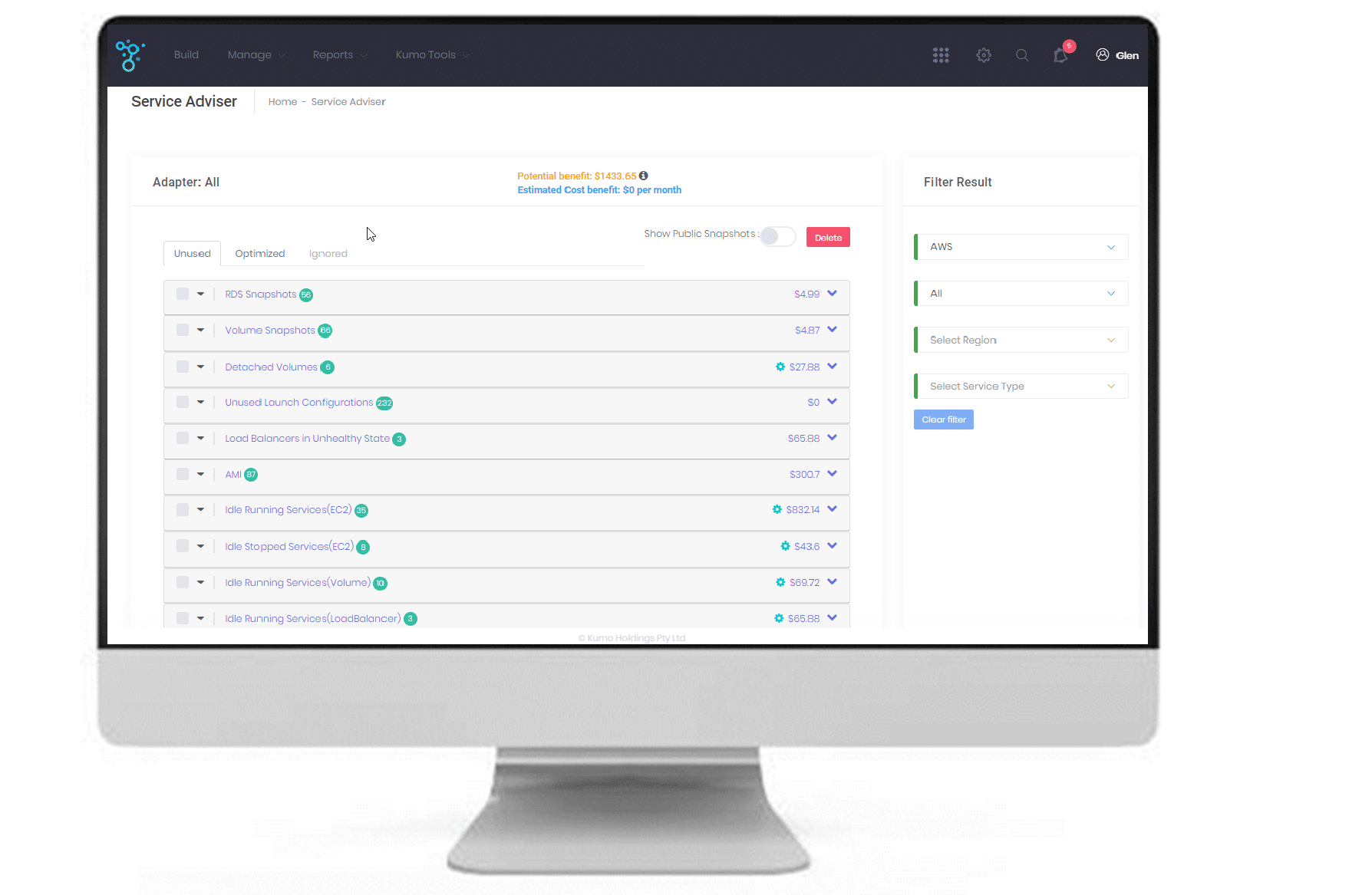 Configure your recommendations
Do you want to automatically turn off idle services, or rightsize to the smallest possible server? Do you want to RightSize outside of instance class? whatever the requirement Kumolus can be configured to help you make the right decisions.
Notify your stake holders
Kumolus allows you to automatically notify application owners or appropriate stake holders, that services are oversized and need to be RightSized!
Schedule automated RightSizing
Kumolus allows you to automatically RightSize your instances, even providing opt-out notifications to application owners prior!