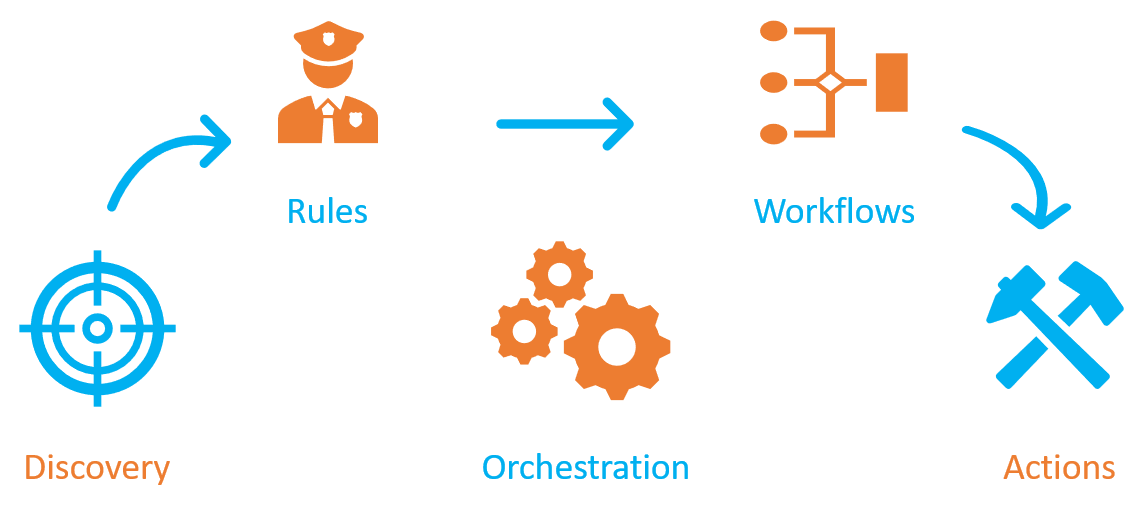 Helping you Provision Faster Visually or via API with DevOps Continuous Delivery
Kumolus Cloud Automation and Orchestration features helps you to provision, start and stop servers, deploy and manage network resources.  Dynamically assign storage capacity, create container services, database resources and analytics capabilities. Manage visually or via API services. Use drag and drop visualisation engine to deploy full-stack  applications services with just a few clicks – fully costed and budget controlled.
Draw a picture, provision and save as AWS CloudFormation or Microsoft ARM then expose to CI / CD pipelines
Visually Design and Build your Cloud Environments
Building a cloud environment involves many steps, including documenting system designs, setting up networks, selecting and sizing compute and database resources, assigning storage, defining access permissions, and understanding the cost. Using Kumolus you can design environments based on a standardised set of cloud resources. As you build review the forecast cost and then when ready press provision. Within a few minutes you will have an operating environment running with your cloud provider.


Visualize your Applications
Easily visualize your applications and workloads in AWS or Azure. Setup Regions, VNET or VPC, Cost Optimise, Govern, set-up Policy based management, automate Backup and schedule tasks. Enable your teams to deploy on the right Cloud provider and across networks at the right time based on requirement.
Infrastructure as Code for DevOps
Version control is the foundation of the entire DevOps delivery process and Kumolus delivers granular versioning of complex Cloud and network applications. Utilize as the single source truth for infrastructure "as code" within the delivery tool chain. Kumolus provides powerful Tagging capabilities for new and existing "brown fields" environments to enable your teams to manage revision of complex application assets flowing into a release workflow.
Pictures as Code
Kumolus helps you develop complex cloud patterns and coordinate multiple automated activities to streamline Cloud delivery with assurance and without fear of cost blowout. Utilising granular cloud and network object revision control Kumolus delivers a powerful "Infrastructure as Code" solution for Cloud and DevOps teams resulting process or workflow acceleration for the organisation.
Dynamically discover Brown Field environments
Within minutes visualise all elements of your existing Cloud environments in AWS or Azure . Discover Compute, VPC / VNET, AZ, Load Balancers, Gateway, Subnet and Subnet Groups, Database and Storage and more. Automatically map full stack application environments and generate complete configuration details for all devices. Instantly created templates and patterns for reuse and identify cost optimisation targets.
Real-time Self Documenting – Always up to date
With the agility of cloud comes the ability for rapid change; static IT environment diagrams and 'as built' documentation are not adequate. The Kumolus discovery engine provides a 'real-time' up to date view of your IT environments and service configurations exportable as PDF or automatically injected into Change Management systems.