Cloud Backup Management – Lower Risk and Ensure Compliance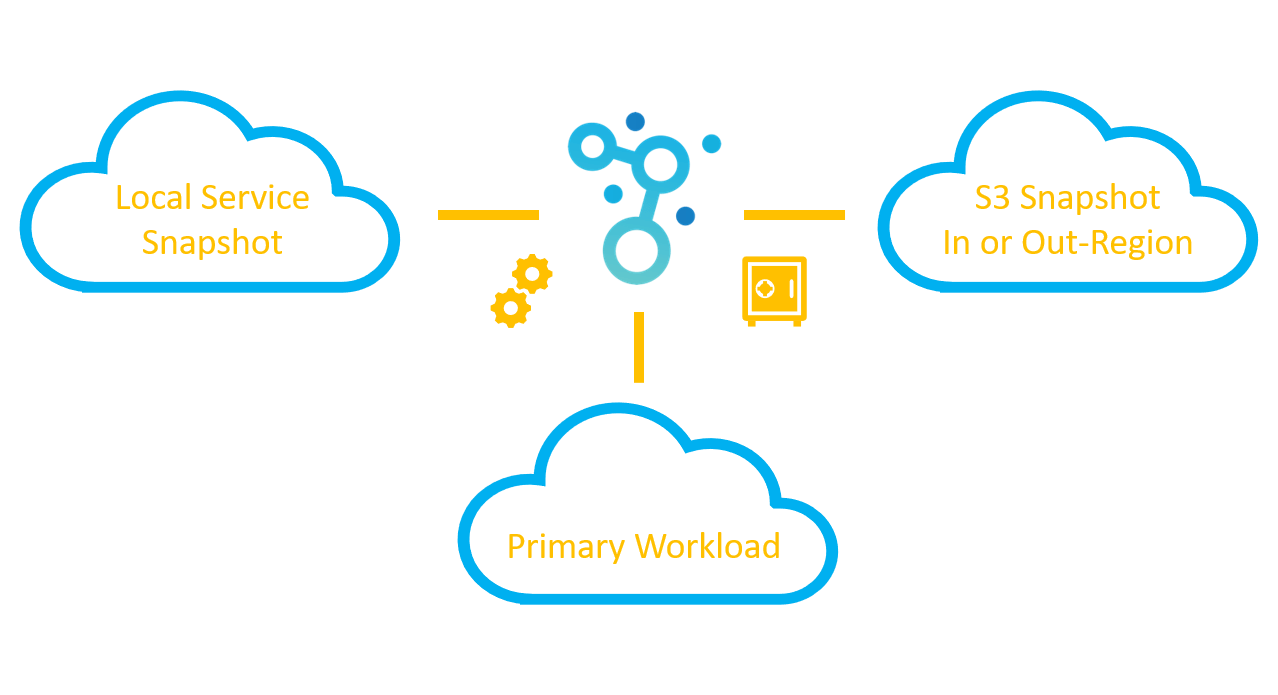 Cloud Backup Management – automating Backup
Cloud Backup Automation is an imperative as a baseline for good Business Assurance. Kumolus Cloud Management Platform allows you to be assured that you have a minimum recovery point based on required SLAs.
"We literally had 1000s of services that did not have the right backup schedule, retention policy and had no visibility of backup success and failure. The operations team now have complete visibility of backup events and are automatically notified if tasks are not completed."
John Tarantos, Director of Operations

Cloud Snapshot Automation – easily deliver 100% backup coverage!
Cloud Snapshot Backup is included within the Kumolus Cloud Management Platform. Federate local service backup and both in and out-of-region snapshots for EBS Volumes, Database, Database Snapshots, Root Volumes, Volume Snapshots and Servers. Enforce deletion of AMI, detached Volumes and clean up orphaned Snapshots.

Bunker Snapshots – Amazon EBS and RDS in and out-0f-region!
Select "Bunker" option and send the Snapshot to an in or out-of-region S3 backup target. Simply configure Backup account(s) and select from one or more copy-to locations. Add a layer of compliance and comfort for Disaster Recovery and Business Assurance.

Federated Backup – always meet Backup Assurance SLAs!
Easily setup Federated backup policies to ensure you always have a recovery point. Remove the risk of not having a backup and set policies that will be invisibly executed by you as the Master tenant or Service Provider.

Granular Backup – setup in under a minute!
Define backup policies by selecting a region, an account, environment and / or service. Utilise environment and tag values to setup customised policies for different criticality levels.

Application Backup Sets – complete full-stack backup!
Ensure that all your application data is backed up – snapshots for complete environment. Utilize Tag values to select all components of the application stack to ensure that are backed up, locally and across regions.

Backup Tagging – it's all automated!
Automatically tag backup resources. The tagging Is dynamically applied as part of platform naming and tagging automation based on your global definitions.

Snapshot Service Management
Dynamically interrogate Snapshot Lists – drill down on Cost, Configuration, Security, Network, Backup, Maintenance and Durability details.

Event Logging and Reporting
Rich event reporting to show you exactly what happen per event. Full event audit history. Filter reporting by Status, Region, Type, Frequency and run customised searches. Review multi-event workflows in a single view.

Backup Scheduling
Kumolus has a highly configurable Cloud automation workflow and scheduling engine. This allows you to choose any type of backup frequency and schedule from minutes to years.

Snapshot Deletion – policy-based clean-up!
Setup policy-based workflows to automatically delete orphaned snapshots or delete dynamically. If a Snapshot is not associated with Compute  – delete the unused Volume(s), Volume Snapshot(s) or AWS RDS Snapshot(s). View all effected resources prior to deletion and allow stakeholders to "Opt-out" from the policy-based deletion process.