Rightsizing your AWS instances for Cost Optimization
Rightsizing your AWS instances is one of the most important components of Cloud Cost Optimization. Rightsizing can drive savings of upto 40%.
To be effective, it needs to be completed regularly.
This process can be very time consuming. You need to continually look into the usage of your instances. Comparing over time the usage of the;
1. CPU Utilization (Percent).
2. Network In (Percent).
3. Network Out (Percent).
4. Custom Metrics (like Memory Usage).
AWS Rightsizing with Kumolus:
Kumolus makes rightsizing AWS instances easy. It streamlines the process by collecting and processing all the metrics, making visual recommendations in a single location.
Kumolus allows you to filter on the recommendations by the highest cost benefit. Allowing you to prioritize your time, to achieve maximum benefit faster!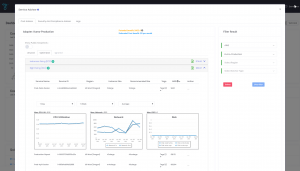 Further benefits of Kumolus Cloud Cost Management Module;
Identify and treat idle services.
Find and terminate legacy assets.
Schedule resources to be turned on / off outside of hours.
Manage Reserved Instance purchases.
Identify and upgrade old instance types.
The key to cost optimization in the cloud, is the regular completion of these tasks. This will ensure you are operating as efficient as possible.
Test out our Cost Optimization by following the link.