Cloud Cost Allocation and Optimisation
Would you like to easily solve how to allocate cloud spend, automate reporting to finance and operations. Enable Application teams to have full autonomy at all levels of the business with federated governance. With Kumolus you can proactively set budget controls, cost allocation and alleviate Cloud budget overrun, eliminate cloud bill shock and all with continual and automated cost optimisation of your legacy and existing Cloud environments.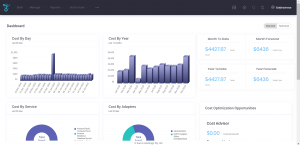 Kumolus lets the business focus on Business Outcomes. Contact Kumolus to know more!